Pelseal A1104 exhibits outstanding performance characteristics in high pH applications.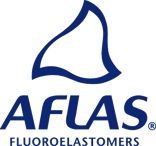 BENSALEM, Pa., January 15, 2023 – Pelseal Technologies, LLC (www.Pelseal.com), a manufacturer of hundreds of high-performance liquid fluoroelastomer coatings, adhesives, sealants and caulks, has introduced Pelseal® A1104, an AFLAS® fluoroelastomer caulk that is designed to resist alkalis, aminos and other high pH chemicals. The new Pelseal caulk is not only resistant to strong bases, it also has excellent oil and fuel resistance and can withstand a broad temperature range of -40 to +400 F/205 C degrees.
The AFLAS-based Pelseal caulk is suited for use in those industries where basic pH chemistries are commonly used, such as oil and gas, paper processing, food and beverage wash-down areas, and general chemical processing. Common applications for the caulk include joint and crack sealant for concrete secondary containment areas, pipe and flange sealant in chemical processing areas and maintenance and repair of equipment where high pH chemicals are present.
"The A1104 caulk is ideal for applications where traditional rubber caulks are ineffective against hydroxides, industrial cleaning fluids and a myriad of other basic pH chemistries," said Bill Ross, president of Pelseal. "Unlike rigid fluoropolymer tape and films, our caulk is applied in a liquid form and dries to a solid, flexible rubber material. The A1104 is well-suited for movement and vibration where exposure to strong base chemistry is a concern."
Pelseal A1104 is a one-part product and is supplied in a standard size caulk tube (325ML). Each caulk tube is also re-sealable with a screw-in cap, helping prevent waste of the material and allowing for multiple applications from each tube over a longer period of time.
Pelseal also offers hundreds of liquid Viton™ and Dyneon™ fluoroelastomer presentations with different viscosities, colors and solids content. Pelseal products range in viscosity from Viton aerosol spray paint to high solids caulks and sealants. Every formulation is based on fluoroelastomer technology. The benefits and properties of Pelseal materials are demonstrated through their extreme chemical resistance, flexibility, high abrasion resistance and a broad temperature range capability. Pelseal products also bond to a wide range of substrates, including metals, concrete, ceramics, elastomers and some plastics.
Our Product Offering
Pelseal® A1104: Zero-VOC, 1-part, black caulk. Material supplied in re-sealing caulk cartridges. Suitable for horizontal and vertical applications. For base pH materials.
About Pelseal Technologies, LLC
Pelseal® Technologies, LLC manufactures the world's broadest line of high performance liquid fluoroelastomer products, many of which are formulated from Viton™, a fluorine-containing synthetic rubber. These state-of-the-art coatings, adhesives, sealants and caulks exhibit extraordinary performance characteristics in harsh environments, are able to withstand temperature extremes and resist attack from hundreds of corrosive chemicals and liquids. Because of these unique properties, Pelseal's liquid fluoroelastomer products have been employed in numerous industrial applications where the challenge of corrosive service conditions exists.
Pelseal® is a registered trademark of Pelseal® Technologies, LLC.
Viton™ and any associated logo is a trademark or copyright of THE CHEMOURS COMPANY FC, LLC used under license by Pelseal® Technologies, LLC.
Dyneon™ is a registered trademark of 3M™.
AFLAS® is a registered trademark of AGC Chemicals Inc.

# # #